Welcome to Reno and Sparks, Nevada
Nestled in the high sierra mountains, we are known across the west as "America's Adventure Place". Filled with sprawling natural beauty and a wide choice of outdoor and indoor adventure, Northern Nevada has something for every taste.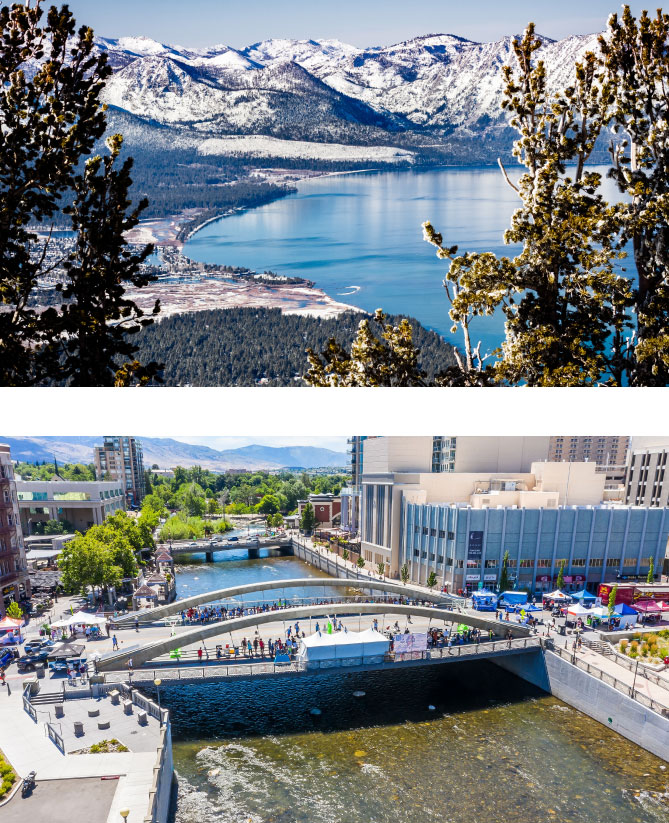 City of Reno - The Biggest Little City in The World
The City of Reno is the county seat of Washoe County, Nevada, United States.

The city has a population of 241,445 (U.S. Census 2015) and is the most populous Nevada city outside of the Las Vegas metropolitan area.

It sits in the high desert valley at 4,500 feet and in the rain shadow of the Sierra Nevada mountain range. Reno lies 26 miles north of the Nevada state capital, Carson City, and 22 miles northeast of Lake Tahoe.

​Reno is filled with exciting casinos, award winning restaurants, and family friendly community events which gives its residents a unique quality of life.
Welcome to City of Sparks
Sparks is the nearby community east of Reno that is a hub of commerce, industry, and new development.

Along with a friendly downtown area, the beautiful Victorian Avenue district has dining, shopping, and entertainment.

As of the census of 2016, there were 98,345 people and 34,986 households residing in the city.Sparks is the home of the Legends at Sparks Marina, an award winning shopping destination, and Sparks is also well known for the Nugget's Best in the West Rib Cook-Off Festival, as well as many friendly community events.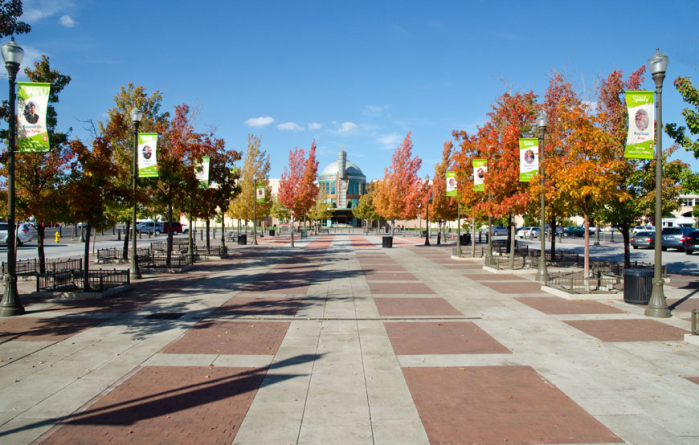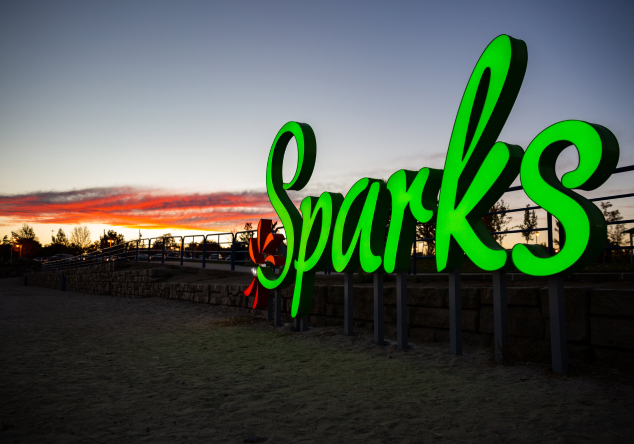 Sparks was originally started by the Southern Pacific Railroad company when they moved rail workers from Wadsworth, NV during the construction of a new switching house.

The Southern Pacific Railroad built a switch yard and maintenance sheds, gave workers plots of land, and the city was born. The city that sprung up around them was first called Harriman after E. H. Harriman, president of the Southern Pacific. The city was quickly renamed Sparks after John Sparks, the Governor of Nevada in 1904.
As a newcomer to the Reno-Sparks area, the small town feel may surprise you. You may marvel at the brick architecture of some of Reno's downtown buildings, the frontier independence, the contrast of the Truckee Rivers tranquility against the neon lights or maybe just bundling up to watch the next university football game.

Reno-Sparks is a great place to live and work. Schools, business sectors, healthcare, shopping and dining- we have it all and we think you will agree.
To request a relocation packet please email info@thechambernv.org with your name, phone number, and mailing address. The cost of the packet is $10. For more information about jobs, housing and the livability of Reno/Sparks, please visit: http://workliveplayrenotahoe.com/